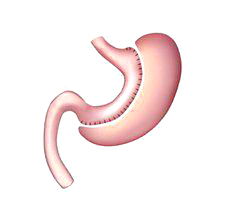 A sleeve gastrectomy is the most popular bariatric surgery in the country. David Dyslin, MD, FACS, offers the procedure in his Fort Worth Hospitals near Alliance, Keller and Trophy Club as an effective solution to help you achieve dramatic weight loss. Dr. Dyslin is highly experienced in minimally invasive weight-loss surgery and works with you every step of the way to ensure you're satisfied with your results. Learn more about the benefits of sleeve gastrectomy by calling Dr. Dyslin's office or using the online booking feature.
Insurance Verification
Take the next step, get your insurance verified. Please fill out the form below or email us at info@trinitybariatricinstitute.com and we will process your information by the following business day.